Braces & Invisalign
Orthodontics and dentofacial orthopedics is the formal name of the dental specialty concerned with the diagnosis, prevention, interception, guidance and correction of bad bites. The purpose of orthodontic treatment is to create a healthy bite—straight teeth that properly meet opposing teeth in the opposite jaw. A good bite makes it easier for you to bite, chew and speak.
If your teeth are crowded, protrusive, spaced too far apart, meet in an abnormal way, or do not meet at all, correction may be recommended. Braces and aligners are the "appliances" orthodontists most commonly use to guide your teeth into their proper positions.
In the past, orthodontic treatment was associated with children and teens, but today many adults seek orthodontic treatment to correct long-standing problems, or to improve the esthetics . Orthodontists can help people of any age achieve a healthy and beautiful smile.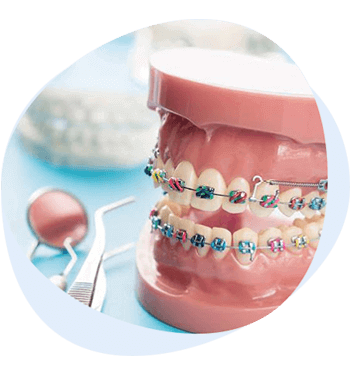 Lingual braces are placed behind the teeth rather than in front and therefore offer a great cosmetic alternative for those who want their teeth straightened, without the braces showing.

Like traditional braces, this works by applying gentle but continuous pressure on the teeth,to help them slowly shift into proper position.

The treatment can take anywhere from 18-36 months depending on the severity of patients overcrowding of teeth or their bite.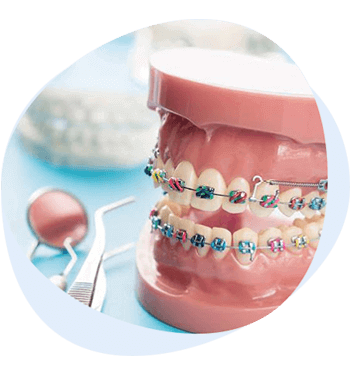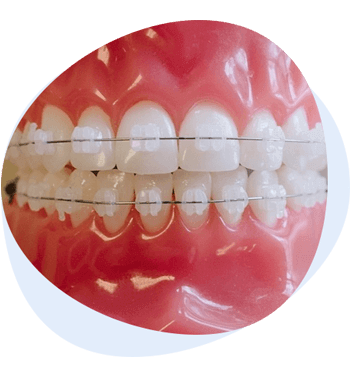 Ceramic braces are the same size and shape as metal braces ,except that they have tooth coloured or clear brackets that blend into teeth. Some even use tooth coloured wires to make it even less noticeable.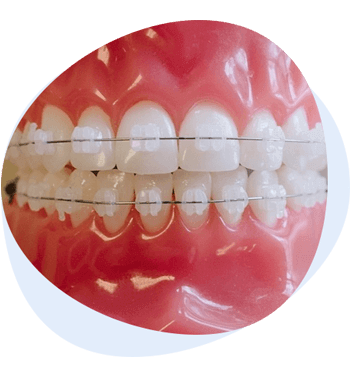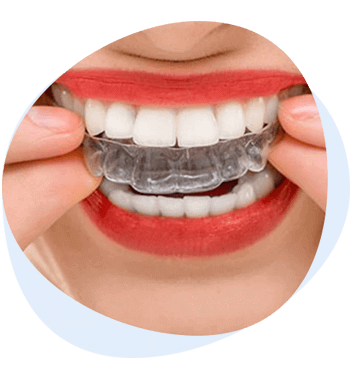 Invisible aligners takes a modern approach to straightening teeth. A custom made series of aligners is created for you These aligner trays are made of smooth ,comfortable and virtually invisible plastic that you wear over your teeth.

Based on the exact movements your dentist or orthodontist plans for you wearing your aligners will gradually and gently shift your teeth into place, there are no metal brackets to attach and no wires to tighten.

You just wear in a new set of aligners approximately every two weeks,until your treatment
is complete.

You'll achieve a great smile with little interference in your daily life.

The best part the whole process is that most people wont even know that your straightening 
your teeth.