Topnotch Dental Services Using The Most Current Dental Technology
Nowadays you don't go to the dentist just to have your teeth cleaned or a root canal performed. The use of impressive dental technology has made possible almost all kinds of treatments, whether in the scope of general dentistry or cosmetic dentistry. Whether you need whiter teeth, sturdy and natural-looking dental implants, or porcelain veneers, the right dental procedures can easily give you your smile back. Dentart is a careful blend of High-Tech procedures with old-fashioned care. At dentart Dr Bopardikar and their team make every effort to ensure that you receive state-of-the-art dentistry with maximum comfort and care.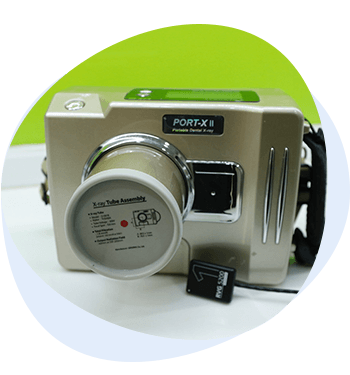 Dr. Bopardikar and their team at Dentart have managed to enhance their ability to diagnose dental disease with digital X-rays. Dental caries (tooth decay) can be diagnosed earlier with digital technology than with conventional film-based dental X-rays. Therefore, if you need a filling to repair the damage from decay, the earlier diagnosis usually means a smaller restoration (filling) than before. Another major advantage of digital dental X-rays is the amount of radiation needed to take the image is significantly reduced. Safety has always remained a commitment at Dentart. Patients can now clearly see their X-rays on large computer monitors in each dental room. We can also greatly magnify a digital X-ray image to better explain dental problems to our patients.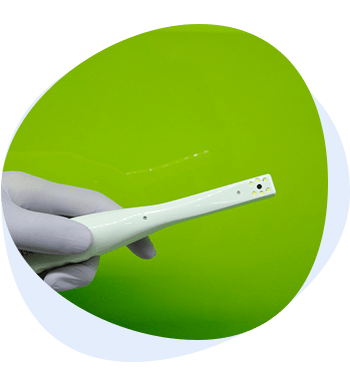 Early diagnosis is the key to more conservative and less costly treatment. Our intraoral camera is a small camera wand about the size of a pen. It enables us to look at a tooth and magnify the tooth 40 times its size. Beginning decay and early tooth cracks appear on a video monitor right in front of you. For the first time, you can actually see your tooth problems and better understand the treatment necessary.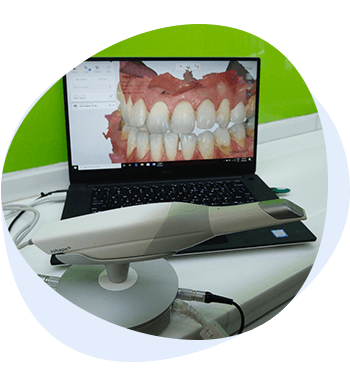 Who does not dread the impression trays put in the mouth with the material getting to your throat making you gag.We at dentart have done away with impression trays and introduced the latest 3D intraoral scanner which is a small pen like device which scans your teeth or implants basically your jaws and totally replaces the impression material.The 3shape scanner used at the office is the most accurate scanner in the world and it also reduces the time for delivering the prosthesis to the patient. You are requested to experience this miracle of digital dentistry.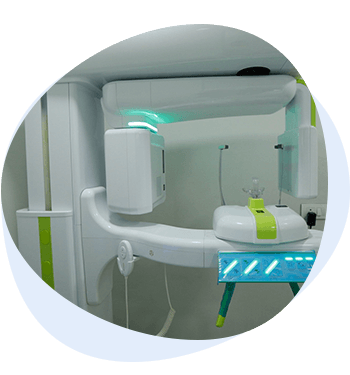 At Dentart we value your time we do not refer you for any radiographs. We have the latest dental CT scan and OPG machine which gives us the most accurate images of your jaws. That not withstanding it helps us to digitally plan your implant therapy with patented software with utmost precision giving you world-class results.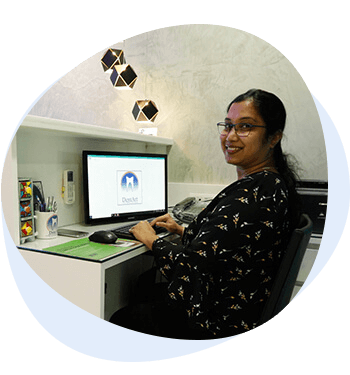 We use state of the art software to maintain all the records for our patients and are able to give you a treatment plan before the start of the treatment. Due to this we are also able to retrieve all the records whenever we or our patient require it.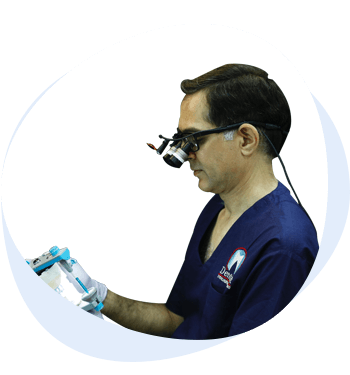 Every doctor at Dentart use high magnification loupes or eyewear so that your treatment can be done most accurately.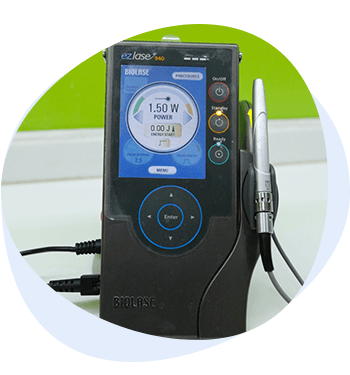 At Denrart, our ongoing commitment is to provide our patients with the best possible care, and we're pleased to offer the benefits of the dental laser. Since 1990, dental lasers have been used to perform millions of procedures in more than 20 other countries throughout the world. The Diode Laser is very precise and allows us to treat gum disease earlier easier and painlessly than before. During periodontal (gum) treatment, the Laser is exact, with virtually no bleeding. This means we can see the involved tissue more clearly, you won't need stitches afterward, and healing is accelerated. While some people may still need anesthetic during laser gum treatment, many forego it altogether. This laser is also used to reshape the gums to make the cosmetic work look perfect.