Patient Corner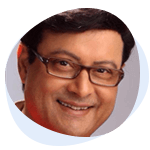 Sachin Pilgaonkar
(Producer, Director, Actor)
It's said that "smile is a curved line which puts everything straight" Thanks to Dr Sujit & Vijaya Bopardikar for keeping my smile intact
😄 Keep rocking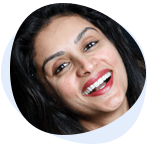 Purbi Joshi
(Actress) LA USA
The Bopardikar's have been my dentist since I can remember and I have always admired their constant efforts to make their patients feel comfortable, taken care of and most importantly valued. Without a doubt their service, their professionalism and overall experience is par excellence but for me who they are as people and how they treat their patients means the most. If you are looking for just the basic, or complex dental work, you are in the most gentle and capable hands. Thank you for giving me a wonderful smile and always giving service with a smile. Wishing you and your wonderful team all the best!
Rashmi Chakravarti
( Architect ) Mumbai
The Bopardikar's have been my dentist since I can remember and I've been through a traumatic accident with a doctor's needle as a child and needles have since triggered memories of that event for me. The needle phobic me is terribly afraid of all dentists. Dr. Vijaya and Dr. Sujit were both very sensitive to that and went the extra mile to make me feel comfortable. The shots and treatment were all painless, much to my surprise. I've had 2 treatments done so far with zero post treatment complications. Their state-of-the-art clinic is spotlessly clean. The staff is pleasant and one notices a seamless harmony between the docs and their staff. If I can help it, they are the only dentists who will ever be allowed to treat me.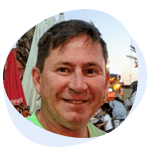 Greg White
( Professional South Africa)
I travel halfway across the world each year to have
my dental treatment here! Drs Sujit and Vijaya Bopardikar's dental practice is the epitome of professionalism and care. These doctors are also wonderful human beings! It is well worth the
journey from South Africa.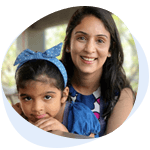 Manushi Jain
(Entrepreneur)
Our family has been visiting DentArt for over a decade now and despite the distance, we will only go to them. They make you feel comfortable in simple and complicated procedures that are always so very well explained. We are always impressed by how Dr. Sujit and Dr. Vijaya keep upgrading the clinic with new technology and have the most professional and friendly staff. Would highly recommend them!
Sonia Choudhary
( Media ) Mumbai
Dr Sujit and Dr Vijaya Bopardikar are amazing dentists! They have looked after my entire family and many, many friends and colleagues. While going to the dentist is not something anyone looks forward to in general (for obvious reasons!!) these two have made an art of making all their clients feel comfortable in their very safe, expert hands. I've seen how they take care of young kids coming into the clinic and elderly patients ( like my own parents) and they're absolutely fabulous with both sets of age groups. No procedure, however simple or complex, is taken lightly and their obvious professionalism is matched by their warmth and genuine concern for their clients. I wish them and DentArt even greater success in the future.